Think Scientifically
Elementary School Science Literacy Program
What is it?
Think Scientifically is a three-book series for elementary school teachers that integrates math, science and reading instruction. Each storybook focuses on a key science theme and includes a hands-on science lesson, math and language arts activities, and other educational resources that can be easily utilized in the classroom. The books are based on national standards and were written by teachers.
Why is it important?
With increasing pressure on schools to focus on math and reading, science often gets left behind. The Think Scientifically book series provides teachers with a way to easily incorporate all three subjects!
What are the books about?
The Day Joshua Jumped Too Much
Joshua discovers that the Sun is Earth's primary source of energy and learns what the world would be like without it!


Adventure in the Attic
Matt and Matilda investigate the movement of Earth in the solar system, and how the tilt of Earth's axis causes the seasons.


The Sun and The Water Cycle
Sisters Marisol and Sofia explore the water cycle, and learn that it depends on the Sun!
What activities can I find in the books?
The books include a hands-on lab activity, a data collection/graphing activity, a language arts activity, a book walk, a bulletin board idea, etc. Please refer to each book for its specific contents.
Where can I find the books?
All three books are available for downloads from iTunes.
The Day Joshua Jumped Too Much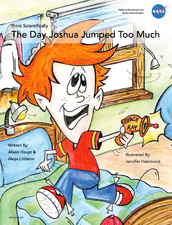 Adventure in the Attic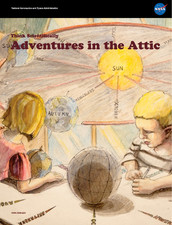 The Sun and The Water Cycle
Free online flipbooks for your SMART board or tablet